Acunetix is one of the leading tools on the market for detecting vulnerabilities. It's an easy-to-use tool which has been
continuously developed for over a decade; evolving with the latest vulnerabilities and cyber threats. It's the tool of choice
for customers including the US Army, the US Airforce, Barclays Bank, American Express and more. It's available both as an
online and on-premises solution. Acunetix beats competing products in many areas; including speed, support of modern
technologies such as HTML5 and JavaScript rich web applications, ability to access restricted areas with ease and the most
advanced detection of WordPress vulnerabilities.

Rapid7 (NASDAQ:RPD) is trusted by IT and security professionals around the world to manage risk, simplify modern IT complexity, and drive innovation. Rapid7 analytics transform today's vast amounts of security and IT data into the answers needed to securely develop and operate sophisticated IT networks and applications. Rapid7 research, technology, and services drive vulnerability management, penetration testing, application security, incident detection and response, and log management for more than 6,300 organizations across more than 120 countries, including 39% of the Fortune 1000. To learn more about Rapid7 or join our threat research, visit

SolarWinds: We Make IT Look Easy
The job of the technology professional is hard. Technology is pervasive, complex and always changing. End users can be demanding, and businesses need constant access to an ever-expanding ecosystem of applications and infrastructure. The expectations for IT performance and availability are high, and the responsibility to deliver on those expectations rests squarely on the shoulders of today's technology professionals.
For 20 years, we have been committed to the technology professionals we serve and to understanding their challenges and how they want them addressed.
We are a leading provider of powerful and affordable IT infrastructure management software. Our products give organizations worldwide, regardless of type, size or IT infrastructure complexity, the power to monitor and manage the performance of their IT environments, whether on-premises, in the cloud, or in hybrid models.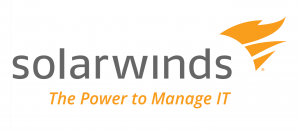 SonicWall has been preventing cyber crime for over 25 years, defending small- and medium-size businesses and enterprises worldwide. Backed by research from the Capture Labs Threat Network, our award winning real-time breach detection and prevention solutions –coupled with the formidable resources and expertise of more than 18,000 loyal channel partners around the globe – are the backbone securing more than a million business and mobile networks and their email, applications and data. This combination of products, innovation and partnerships delivers real-time cyber defense solutions, tuned to the specific needs of the more than 500,000 businesses in more than 215 countries and territories around the world.  The end result: you can do More Business. With Less Fear.

A Premium Global SSL Service
The SSL Store™ was founded in 2009 and is owned by the Internet security firm Rapid Web Services, LLC, with its headquarters in St. Petersburg, Florida.  As the world's foremost provider of SSL security certificates, The SSL Store™ is one of the largest Platinum Partners of the world's leading Certification Authorities (CAs), including Symantec, GeoTrust, Thawte, RapidSSL, Certum and Comodo.